Welcome to the Mandarin Chinese School (MCS). MCS was established in 1997 as a non-profit, educational organization by a group of local residents. MCS is the largest Chinese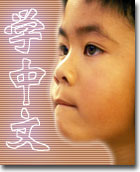 language school in Tarrant County that is dedicated to teaching Pinyin (Chinese phonics system), Putonghua (Mandarin Chinese), and Jianhuazi (Simplified Chinese Characters). Currently, there are eleven Chinese classes (from a preparation class to 10th grade), four levels of math classes, and art classes. There is the message from our principal.
---
2022 Spring
Thank you all for your great support, encouragement, and valuable suggestions for the development of school online courses since the start of pandemic. In the fall of 2020, nearly 80 students in our school participated in online Chinese classes, and many parents have expressed their wishes to continue the classes.
In order for pupils to further their Chinese learning, the Mandarin Chinese School Council, after careful discussion and consultation, has decided to continue online courses in 2022.
Please visit our Registration for more details.
For Spring, 2022 online classes, our teachers have completed meticulous preparation and instructional training, and the administrative team has invested considerable time in planning and organizing. We look forward to the active cooperation and participation of all parents. Despite the pandemic, let us work together to allow our children to continue enjoying a familiar, safe online classroom environment and the joy of learning Chinese with a dedicated, responsible teacher.
---
If you want to know more about classes and teachers, please enter classrooms . To find Chinese exercise references, please enter library. For schedules, please check our school calendar .
As a routine procedure, we continue to seek highly qualified Chinese teachers as well as other teachers with expertise in math/art etc. Please check here for detailed requirements.
---
MCS Mission
Introduce the very best of Chinese culture to the children of both Chinese immigrants and native English-speaking Americans who are interested in Chinese culture.