Welcome to the Mandarin Chinese School (MCS). MCS was established in 1997 as a non-profit, educational organization by a group of local residents. MCS is the largest Chinese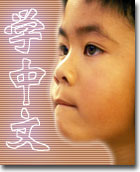 language school in Tarrant County that is dedicated to teaching Pinyin (Chinese phonics system), Putonghua (Mandarin Chinese), and Jianhuazi (Simplified Chinese Characters).  Currently, there are eleven Chinese classes (from a preparation class to 10th grade), four  levels of math classes, and art classes. There is the message from our principal.
---
2020 Fall
It is the beginning of the autumn school season again. Due to the ongoing epidemic, we regretfully cannot welcome everyone back to the classrooms of the Mandarin Chinese School at the Arlington Chinese Church as in previous years. Since spring break, we, like most Chinese schools in Texas, have suspended in-person teaching for the well-being of our students, parents, and teachers. During this period, the teachers received feedback from many parents, expressing their children's desire to continue learning Chinese. We have carefully considered all feedback and would like to share with you our plans for the fall semester.
Considering the current epidemic statistics in Texas and after soliciting the opinions of all teachers, the school council has voted to launch online classes in the fall. The online classes will be open to students of the school enrolled as of the spring semester. In order to ensure the quality of teaching, at this time, we are unable to accommodate new students in the fall. The online classes will be available free of charge to make up for missed classes from the spring. Our teachers have dedicated themselves to training and experience sharing for the past several weeks and look forward to imparting Chinese language knowledge and encouraging students to further develop their interest in Chinese learning via Zoom.
A total of nine online classes are planned for the following dates:
September 13, 20, 27
October 11, 18, 25
November 1, 8, 15
---
If you want to know more about classes and teachers, please enter classrooms .  To find Chinese exercise references, please enter  library. For schedules, please check our school calendar .
As a routine procedure, we continue to seek highly qualified Chinese teachers as well as other teachers with expertise in math/art etc. Please check here for detailed requirements.
---
MCS Mission
Introduce the very best of Chinese culture to the children of both Chinese immigrants and native English-speaking Americans who are interested in Chinese culture.